Handrail Repair & Replacement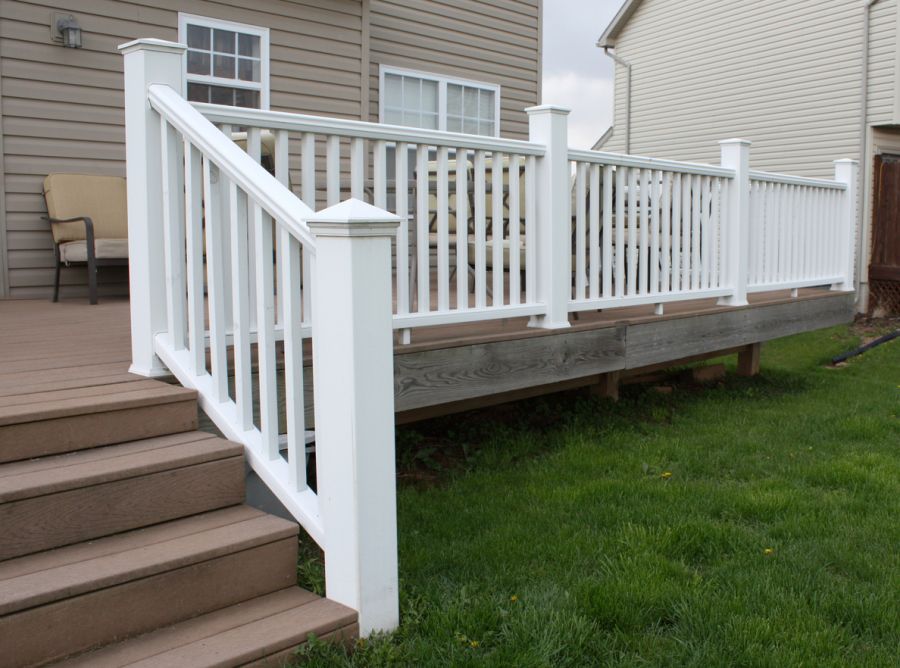 Having a safe and secure handrail is essential for any home or business. Handrails provide support, stability, and protection for those who use them. Whether you are climbing a staircase, navigating a hallway, or just need a little extra help getting around, handrails are an important part of any home or business. Unfortunately, handrails can become damaged or worn over time. This can lead to a dangerous situation and can even create a liability issue. That's why it is important to have your handrails repaired or replaced when they become damaged. Larlin's Home Improvement provides quick and efficient handrail repair and replacement for homes and businesses.
---
Call for a FREE Quote
---
Why Homes & Businesses Benefit from Handrails
Handrails are important for both safety and convenience. They provide a secure surface to grip and help people maintain balance when navigating stairs, ramps, and other areas. Handrails also help to prevent slips, trips, and falls, which can result in serious injuries. For these reasons, handrails are often required by local building codes. Additionally, handrails can add a decorative touch to any home or business.
Why Handrails Need Repairing or Replacing
Like any other part of a building, handrails can become worn over time. This can be due to regular wear and tear, or due to weather damage. Loose handrails can be dangerous because they can cause someone to trip or fall. Damaged handrails can also be dangerous because they can break and cause injury. Corroded handrails can be hazardous because they can be sharp and cause cuts or other injuries. Additionally, handrails need to be replaced if they are no longer aesthetically pleasing or if they no longer meet safety regulations. If you're in need of handrail repair or replacement, turn to the experts at Larlin's Home Improvement. Just call (203) 989-9541 for a free quote.
Why You Should Choose Larlin's Home Improvement for Handrail Repair and Replacement
At Larlin's Home Improvement, we specialize in handrail repair and replacement. We provide high-quality, durable handrails that meet local building codes and offer a variety of styles and finishes to suit any home or business. Our experienced team is dedicated to providing excellent customer service and will work with you to ensure your handrails are installed correctly and safely. Contact us today to learn more about our handrail repair and replacement services.
---
Call for Fast FREE Quote
---