Epoxy Coatings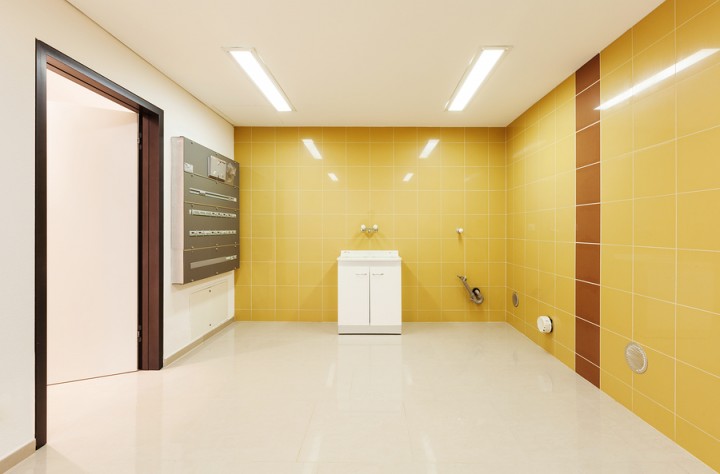 Epoxy coatings are an excellent floor covering because epoxy binds to just about any surface and dries very quickly. Larlin's Home Improvement has been applying epoxy to area floors for over 6 years. Epoxy also strengthens a floor's surface and provides durable protection for years. Once Larlin's Home Improvement applies an epoxy coating, cleaning it is a cinch because the surface is nonporous. Drips and spills that would stain an untreated concrete floor will wipe up easily. No special care is required, and the strong surface is easily cleaned by mopping with a mild detergent. Simply call (203) 989-9541 for a quote on epoxy coating.
---
Call for a FREE Quote
---
Garage Floor Epoxy Coatings
Do you have oil residue or stains on your garage floor? Coating garage floors is currently the most popular way to enjoy the benefits of epoxy. Epoxy coating is a beautiful, economical solution to keep your garage floors looking great and easy to maintain. Some people paint their garage floors, only to have them peel or chip after just a few months. Larlin's Home Improvement applies an epoxy coating to garage floors to create a durable surface that looks great and is easy to clean.
Types of Surfaces Ideal for Epoxy Coatings
Garage floors
Retail establishments
Storage facilities
Warehouses
Commercial Kitchens
Distribution centers
Office buildings
Schools
Hospitals/Medical facilities
Laboratories
and so many more!
Larlin's Home Improvement's process for expert application of Epoxy Coatings
1. The garage surface is cleaned to remove any dirt, grease, or stains.
2. Rinse is applied to neutralize pH and promote the binding of the coating.
3. The epoxy coating is skillfully and thoroughly applied.
4. After the surface cures, you'll be ready to enjoy your new garage!
Commercial Epoxy Applications
Epoxy Coatings for commercial or industrial applications are a cost-effective method of preserving your flooring investment and promoting cleanliness and easy maintenance throughout your facility. Many local commercial buildings are built on concrete slabs. A protective barrier is crucial to protect the surface from corrosion and staining due to spills, chips, chemicals, or weather. Larlin's Home Improvement specializes in the application of Epoxy Coatings on commercial floors. Our coatings will protect your floors for years to come, and provide a smooth, polished surface that is attractive and easy to keep clean.
Benefits of Epoxy Floors
Provides a solid barrier to protect against staining from spills and corrosion
Slip-resistant surface
A smooth, non-porous surface that is easy to clean
High-performance commercial coatings are scratch-resistant
Epoxy floors are attractive too - decorative chips and/or colored sand can be added for interesting effects
Cost-effective flooring solution
Ideal for industrial kitchens, restrooms, warehouses, and factory floors
Larlin's Home Improvement will complete the work during your off-hours so as to not disrupt your business. Protect your customers and employees with a slip-resistant finish, delivered quickly and at a great value.
---
Call for Fast FREE Quote
---